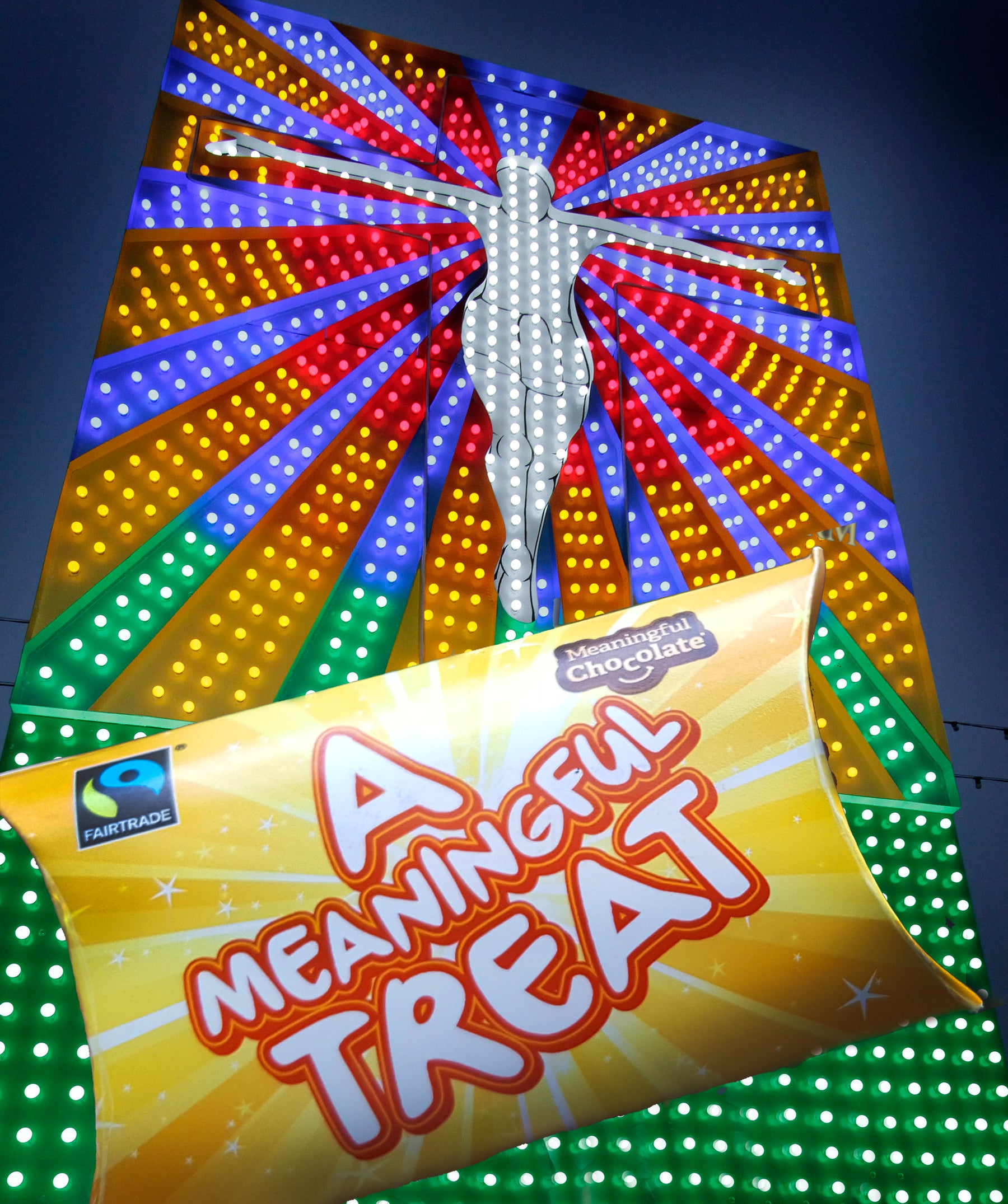 The Meaningful Treat Pack donation to the Jesus Light
Sales of the 2017 Meaningful Treat Packs have supported The Jesus Light at Blackpool illuminations. It is expected that the Jesus light will be seen by over 52 million people over its 15 year lifespan.
The light shows a dark Good Friday cross which transforms into a resurrection scene. This is a great way to remind everyone that Jesus is the Light of the World; we love the idea of being able to help Jesus shine in the darkness, especially as the nights begin to draw in.

Anthony Cripps, from Churches Together in Bispham, which organises the Jesus Light said: "We are very grateful The Meaningful Treat's  contribution to help with the cost of the illumination which we consider gives an important message to all who live in and pass through Bispham. Your contribution was very much appreciated by the Trustees."

You can buy your Meaningful Treats for your Light Party or event here.