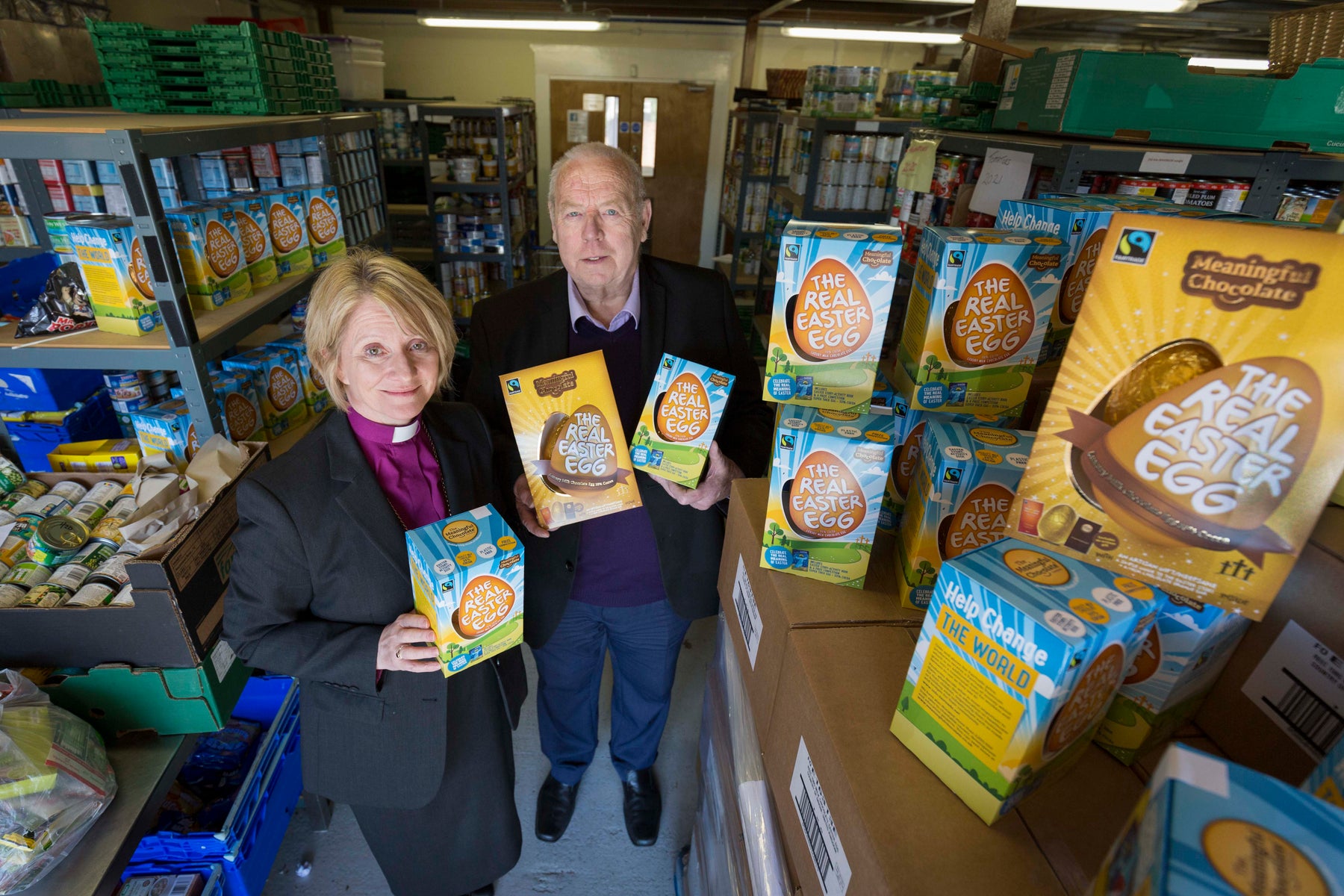 Distribution of 700 food bank eggs begins
More than 700 Real Easter Eggs have been donated to food banks from across the UK.
Our donation scheme, allows donors to purchase a discounted Real Easter Egg  for delivery to food banks, including Trussell Trust distribution centres. 

Distribution of the eggs began in early April with all the eggs set to be delivered by Palm Sunday.

Visiting the Trussell Trust food bank distribution hub in Warrington the Bishop of Warrington, the Rt Revd Beverley Mason, said; "It was great to see so many Real Easter Eggs donated, through the Meaningful Chocolate Company, by churches and individuals.

"It's a scandal that food banks find themselves busier than ever. Those who donate to food banks, the marvellous teams who work for them and those who distribute food are supporting some of the most vulnerable people in society. As we enter Easter and the holiday period it is important to remember and hold in our prayers those families who struggle or are in need."

Pictured above: Bishop of Warrington, The Rt Revd Bishop Beverley Mason and Manager of the Warrington Trussell Trust Food bank, David McDonald.

Last chance to donate
To donate an egg to a food bank click here. 
Pictured here a pallet of eggs at a food bank