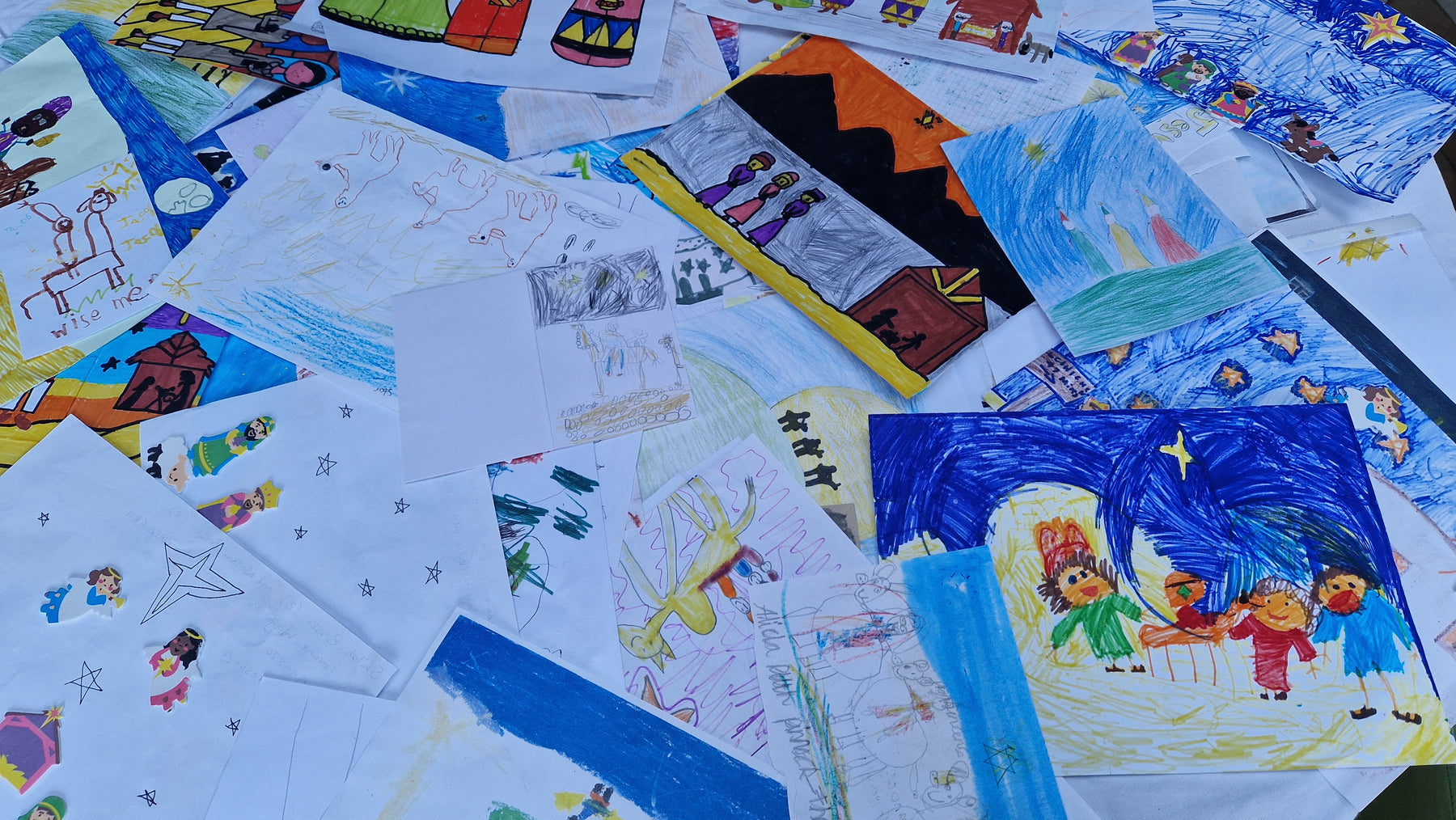 Advent competition winners announced

We are delighted to announce the winning entries for our Real Advent Calendar competition. Our challenge to young people was to design a Christmas Card with the theme of The Wise Men Follow the Star. Above you can see some of the entries we received and we would like to thank everyone for taking part.
Scroll down for details.
Our senior winner was this picture by Jessica, aged 11. The wise men all look joyful and excited as they follow the bright star. This entry makes beautiful use of bright and contrasting colours as the journey of the wise men continues.
This beautiful picture by Rosalie, aged 7, is our Junior winner. The wise men are almost at the end of their journey, following a glorious star. They have the gifts ready as they prepare to visit Jesus.
This lovely picture by Hannah, aged 5, sees the three wise men, dressed in bright and vibrant colours, reaching the end of their journey beneath a radiant star.
We loved how this picture by Morgan,11, shows a journey from darkness into light. The star blazes ahead and brightens the sky as the wise men draw closer to Jesus.
In this picture by Elizabeth, aged 10, the magnificent star blazes in the night sky as the wise men follow on over hill and desert. 
We really enjoyed the eager wise men in this picture by Sophie, aged 4. They are leaning forward, with happy smiles, as they follow the star. And the camels are smiling too!
This beautiful watercolour by Ariella is another of our senior runners up. It feels very atmospheric and the wise men are almost floating in their beautifully coloured, long robes.
This is a striking black and white piece by Stuart, aged 10. We love how the wise men stand out against the darkness as they follow the star.
Following one star in a sky full of stars cannot have been easy. But, in this picture by Eliza, aged 5, it is clear that the leading wise man knows which to follow as we can see from his smiling face and pointing finger. We really enjoyed this joyful card.