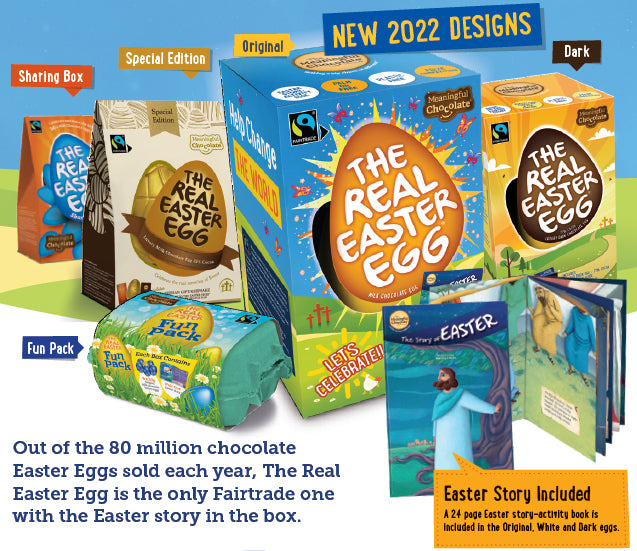 2022 Real Easter Eggs launched
We are delighted to launch the new Real Easter Egg collection and invite you to buy from us in the early part of 2022.
The Real Easter Egg was created in 2010 as a way for churches, groups and individuals to share the Easter story while supporting Fairtrade. 
All Real Easter Eggs come with an Easter story in the box. The stories range from simple guides to 24 page activity book versions with a prize competition worth £200. They are Fairtrade, Palm oil free and plastic free. 
Because of the continued effects of the pandemic it is more important than ever that we find ways to share the Easter story in 2022 and support producers. The Real Easter Egg is a proven way to do this.
Let's Celebrate
For the first time since the pandemic began, churches and communities will be coming together to celebrate Easter as restrictions are relaxed. So our theme this year is Let's Celebrate. 
So, Let's Celebrate and share the Easter story like never before.
Take a look at our whole Easter range here