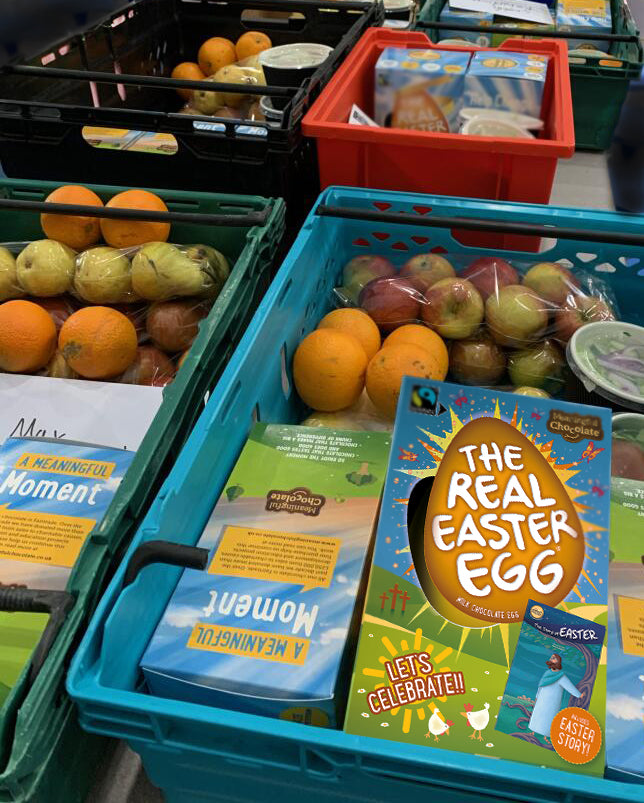 Foodbank donation Scheme launches
Foodbank donation Scheme
Today we formally launch our 2023 Foodbank scheme. Since we began the scheme back in 2019 more than 27,000 eggs have been donated.
There are two ways to donate by giving a single egg or sponsoring a pallet.
Sponsor single eggs (or a sharing box)
If you are buying eggs why not pop a  'Food Bank Egg' or a 'Sharing Box donation'  in your basket.  The egg/s will be donated to a Trussell Trust distribution centre along with other eggs which have been purchased for donation. 
It is a great way to share the Easter story with families and individuals in these difficult times.
Sponsor a food bank pallet of eggs
Last year we were asked by a number of people about getting large volumes of eggs to their local food banks. So now you can sponsor a pallet of eggs, which can be sent to your local food bank, a church run food bank, or a Trussell Trust distribution hub. Each pallet has 396 eggs on it in 66 cases.  
We will get the eggs to the destination of your choice or send it to a Trussell Trust distribution hub. The destination must be able to take a full pallet.