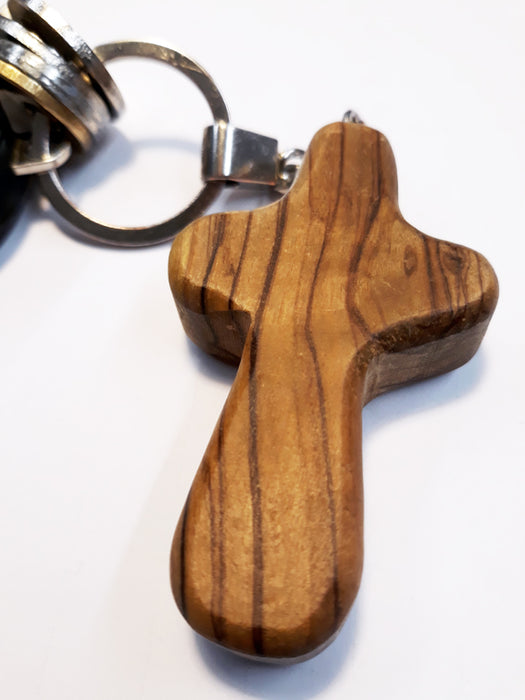 Holy Land Olive Wood Cross (Case of 10)
Box of 10
In the box you will find ten Olive wood keyring holding crosses from Bethlehem, in the Holy Land. 
They are made by a Palestinian Christian community in Bethlehem who send them to Jerusalem for export. They have been supplying us since 2013.

Olive wood trees are usually 150 years old before their branches can be used for wood carving. So each Olive wood keyring is unique and very special.
When you carry your keyring you might like to think of places in the world where there is conflict, or maybe there is something in your life where you wish there was peace and love.
You could detach the wooden fob and keep it in your pocket as a comfort or give it to a friend.
Environmental & sustainable 
All our olive wood products are made from tree trimmings only. Using only pruned branches is a natural consequence of how indigenous olive trees grow. Trees are never cut down as they provide olives and olive oil, both precious items that form the backbone of the local diet. This is the reason why only the pruned branches of this precious and expensive wood are used.