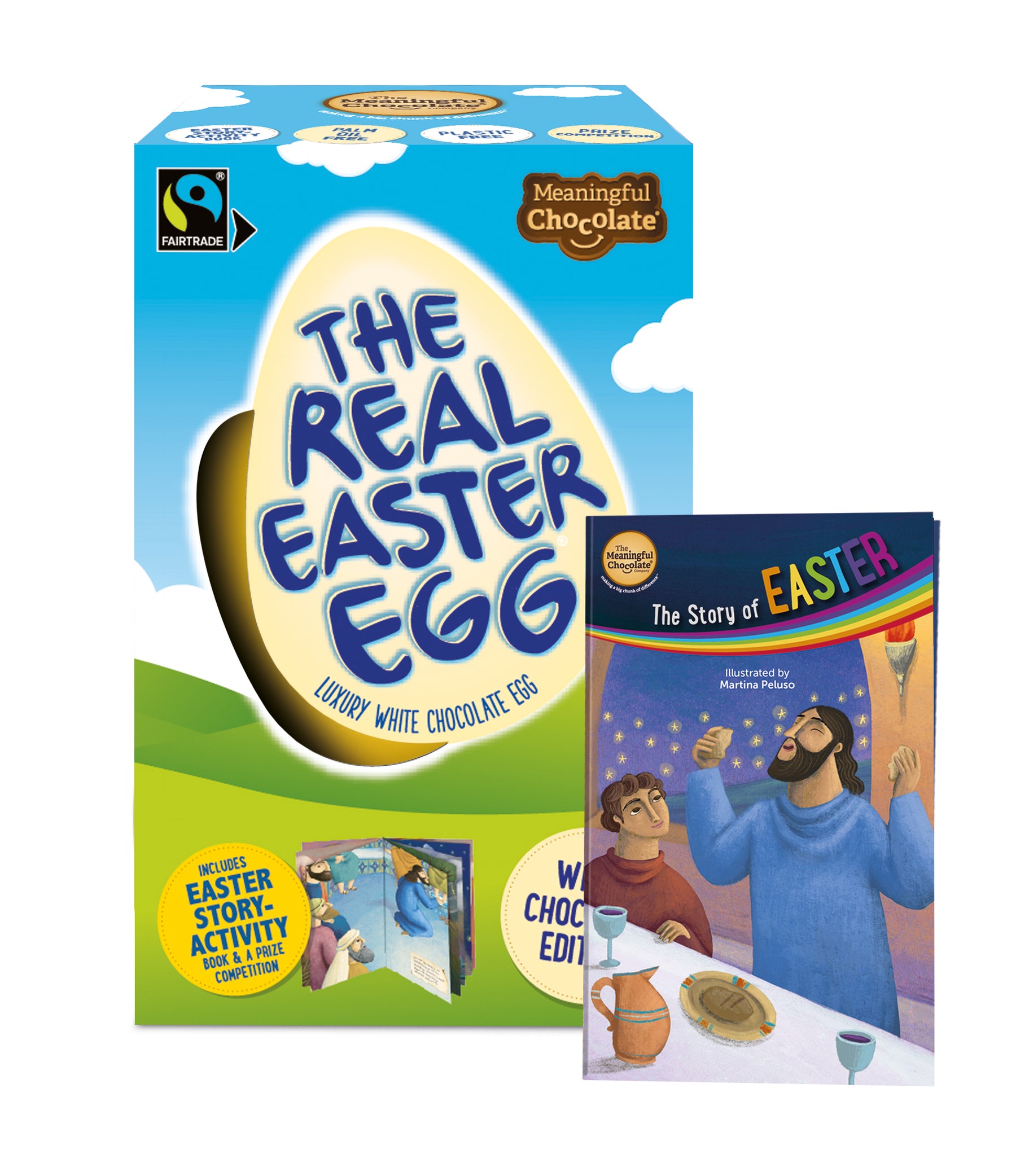 White egg launched
For years, we have been asked to make a white egg, so here it is.
Made from delicious Fairtrade certified  white chocolate, the egg comes with a 24 page Easter story activity book containing a £200 children's  competition. 
We think it is the only Fairtrade White chocolate egg on sale in the UK this year and we only made 1,000 of them so if you want one be quick. The white egg is available in cases of 6  and singles.
You can see more about the white egg below or by clicking here.