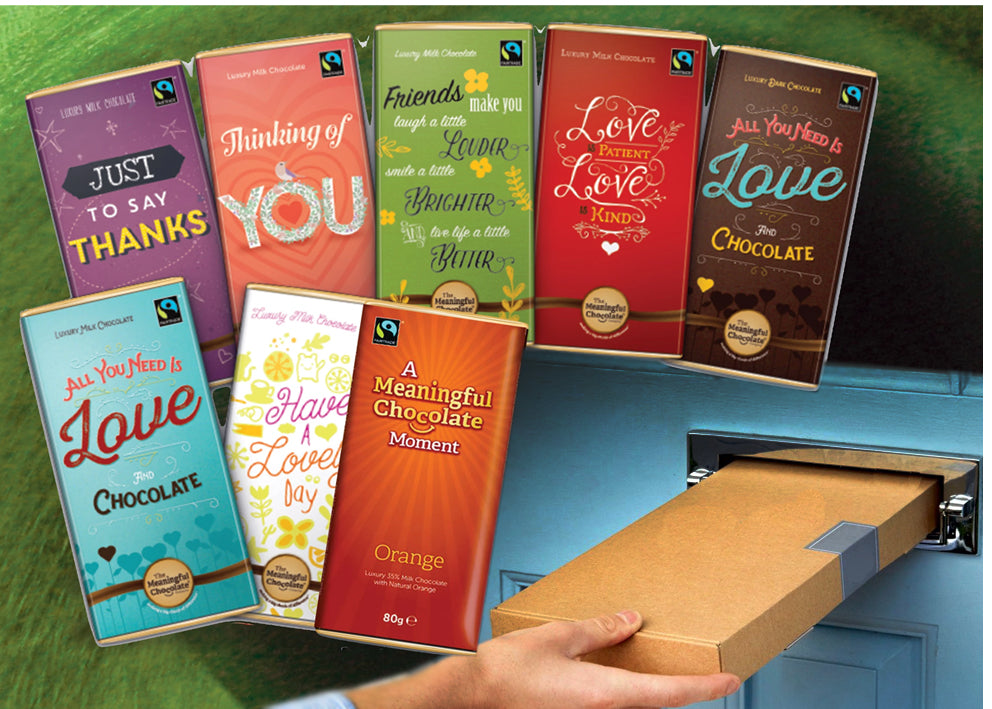 Send chocolate through the post
In these difficult times the main focus for our prayers must be on those who are sick or fearful, the families of those who have died, our medical professionals and those who grow and manage our food.

There are many ways to show support.
A friend of mine was self-isolating and I sent them some chocolate through the post. I thought others might want to do the same.
We have developed a range of bars and other treats which we will send to a friend or family member for you, we will also include your personal message.

Items are packed so they can be posted through the letterbox without the need for a signature or the door being opened.  

To send bars click here: www.sendchocolate.co.uk
To send other items click here.