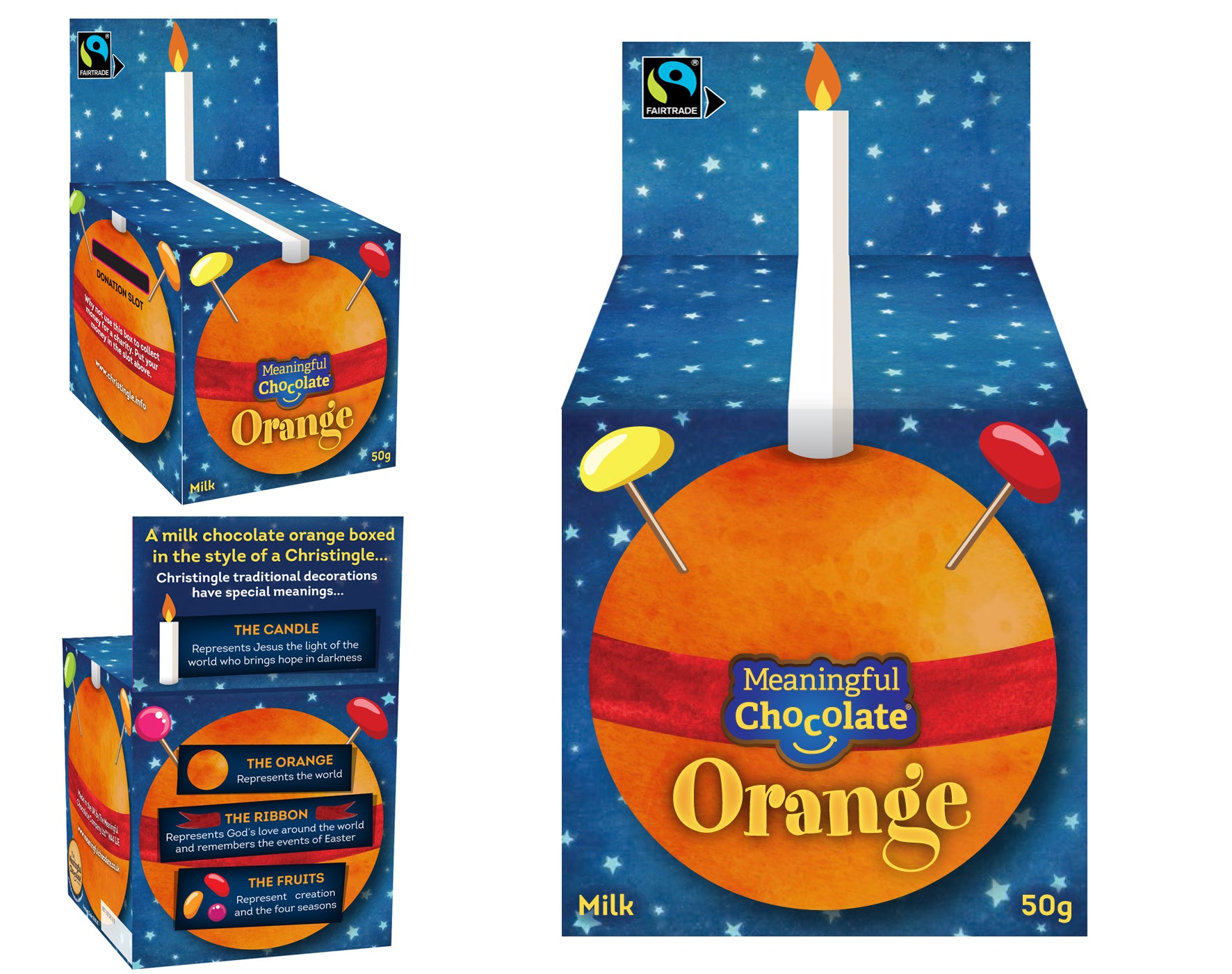 Orange shortages may hit Christingles
With the supply chain under pressure due to petrol issues, driver shortages and new customs paperwork, churches might need to make allowances for shortages or significant price rises in the cost of fresh oranges this year. Our advice is to check your usual supplier if you plan to run Christingle events and need oranges. 
We love Christingle services but perhaps it is time to think how we run them. Christingle events result in nearly half a million oranges, plastic ribbons, candles and donation envelopes being thrown away every year. That's a lot of wasted food and plastic.
So to encourage people to rethink these events and to help make Christingle events more ethical we created the world's first Fairtrade Meaningful Chocolate Orange boxed in the style of a Christingle.
It has Christingle symbols along with an explanation of their meaning. The box also doubles as charity collection box with a slot for coins so you can still encourage donations to usual charities. Everything is plastic free and can be recycled.
With a few simple tweaks to liturgy, order of services or events it is possible to run a safer more ethical Christingle. 
Save £12 on a case
The box is 6.5cm wide, 6.5cm deep and 10cm high. The chocolate orange is 5cm round, hollow and wrapped in plain festive gold foil.
Available as singles for £3.50 or in cases of 24 with a 15% case discount.