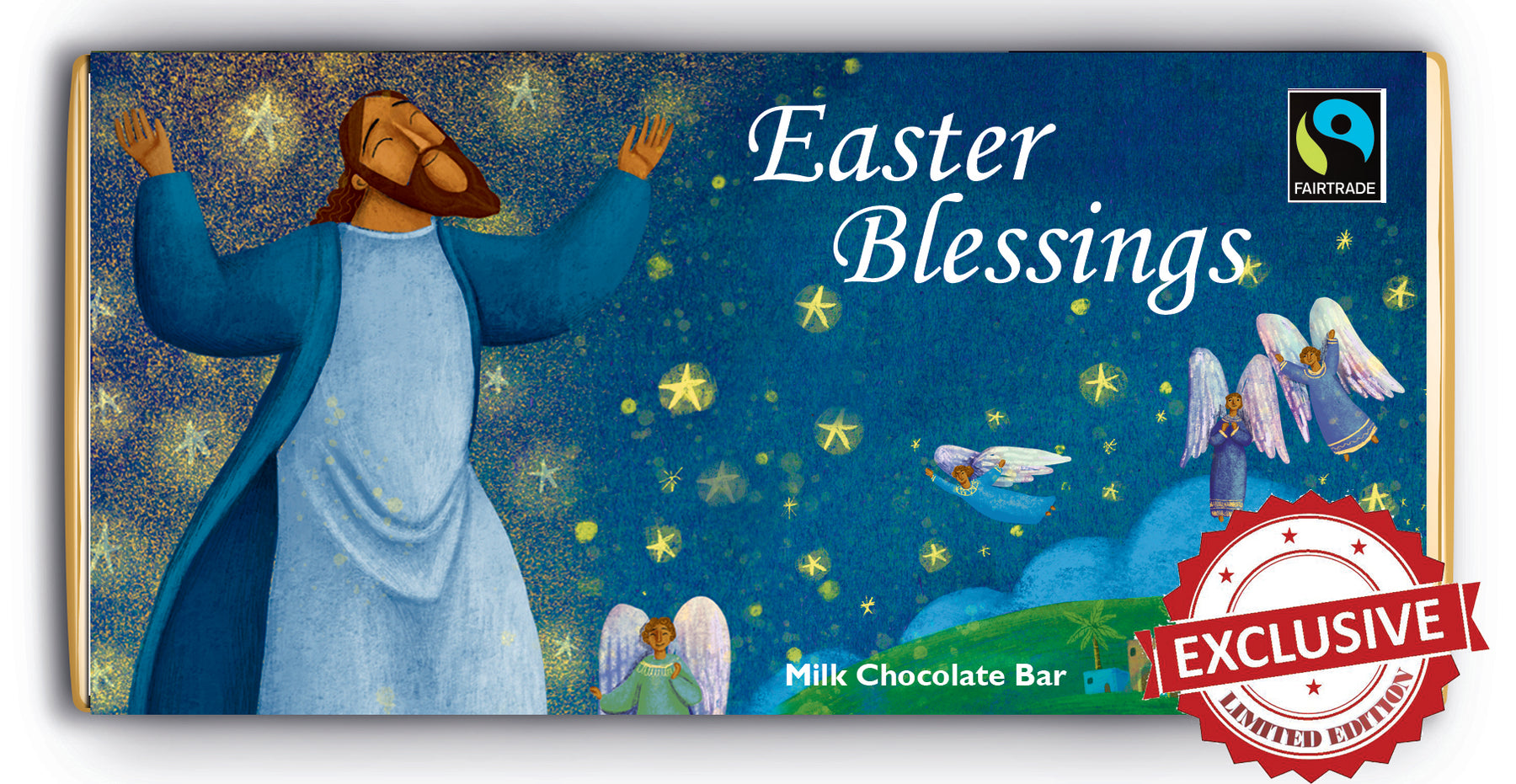 Easter Bar launches
Easter Blessings Bar (Case of 12 bars)
Today we are launching our first ever East Blessings chocolate bar, a very limited edition and not available on sale anywhere else in the UK.
The Easter Blessing bar features 'The Resurrection' image by award winning artist Martina Peluso. On the back it says 'May God Bless you this Easter and fill you with peace.'
Sold in cases of 12 (£3 per bar). Buy here.