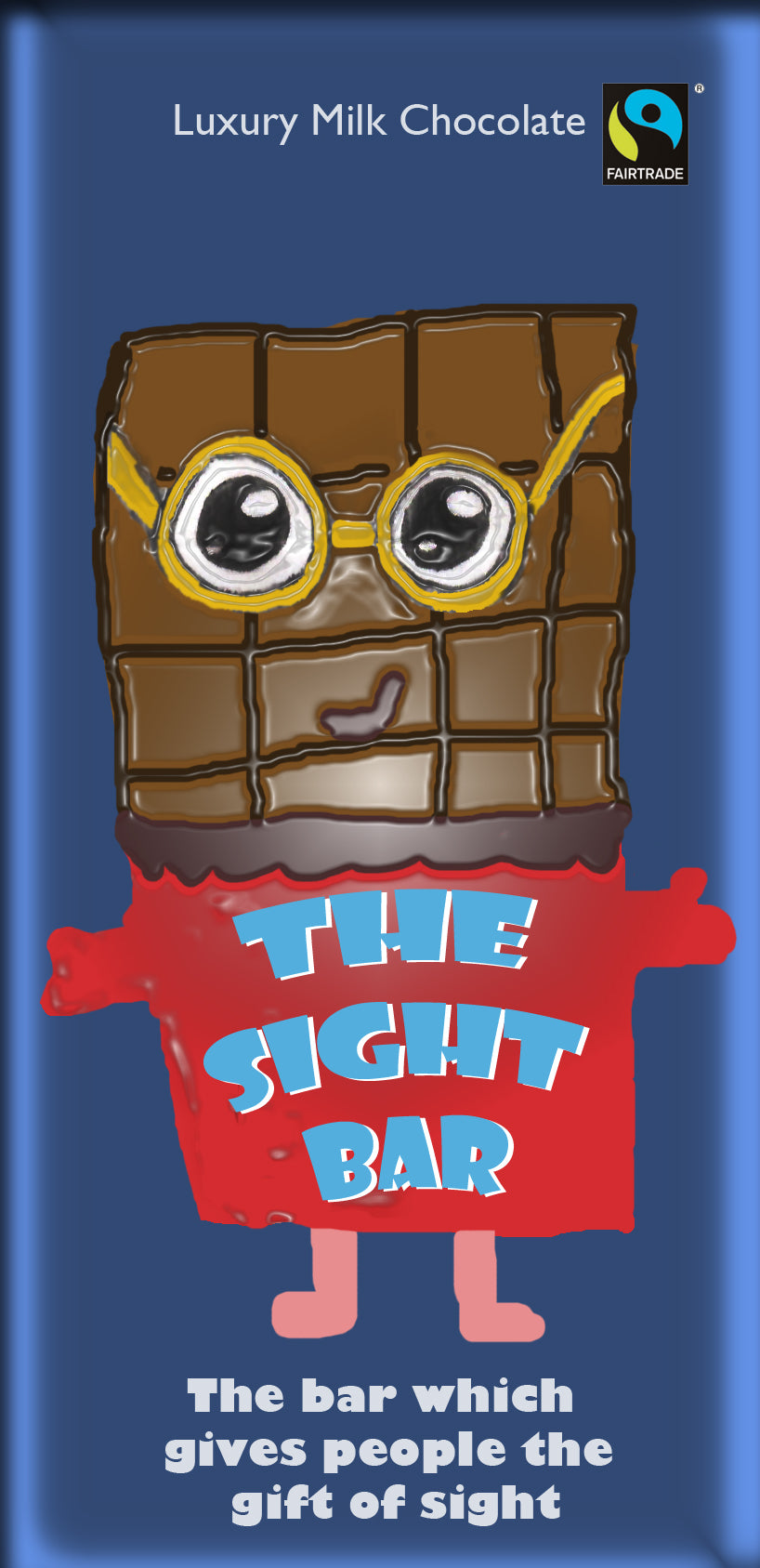 Donations for sight operations begin
The Bar which gives people the gift of sight
Donations to cover five sight restoring operations have been sent from initial sales of The Meaningful Chocolate Sight Bar.
 In October 2019 we ran a competition for children to design a chocolate bar called The Sight Bar. The profits from the sales of this bar will give up to 25 people the gift of sight by funding eye operations in the developing world.
Sales in September mean that the funding for the first operations has now been sent.
The final design is based on a winning competition entry (shown below) was by Chloe, aged 11. We liked the character and the sentiment on the bar.
You can buy a bar here.


This entry formed the basis for the wrapper of a real chocolate bar.