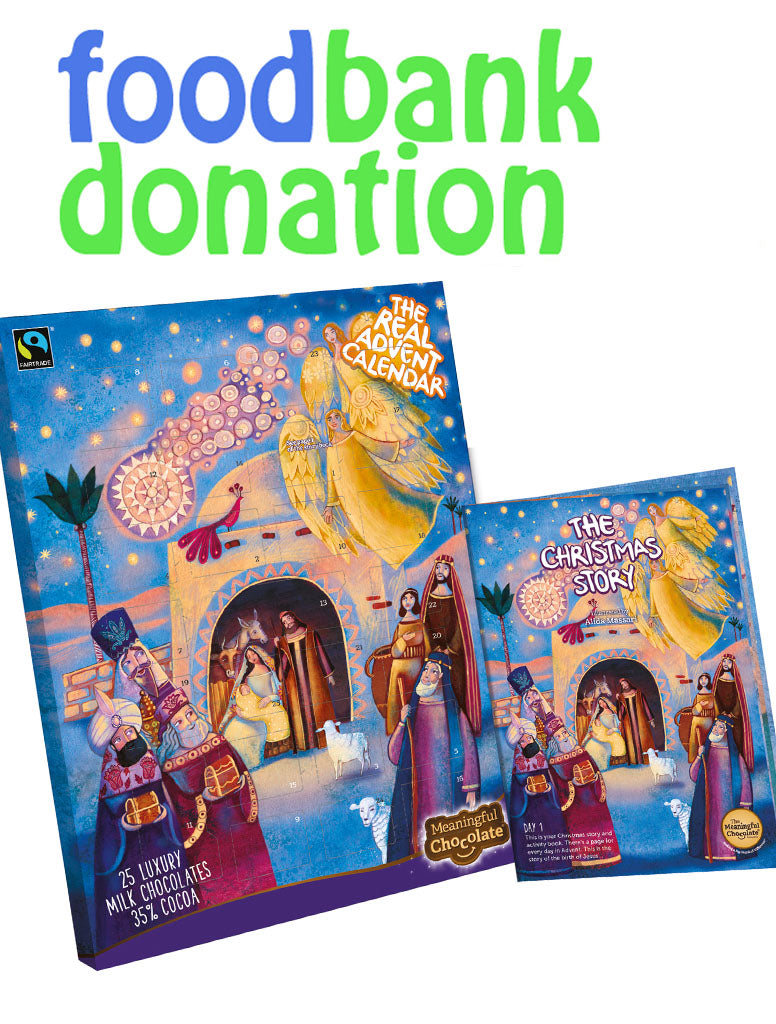 Donate a Real Advent Calendar to a Food Bank
For the first time, you can now donate a Real Advent Calendar to a food bank. This means that families who might otherwise not get a calendar can get a Fairtrade chocolate calendar and be able to share the Christmas story.
You pay £3.40 and we will cover the additional costs of sending a full priced single Real Advent Calendar to the Trussell food bank hub for national distribution. It's a great way to make sure a family in need receive a Fairtrade Real Advent Calendar this year. Donations need to be made by 20th November.
You can donate too by clicking here.