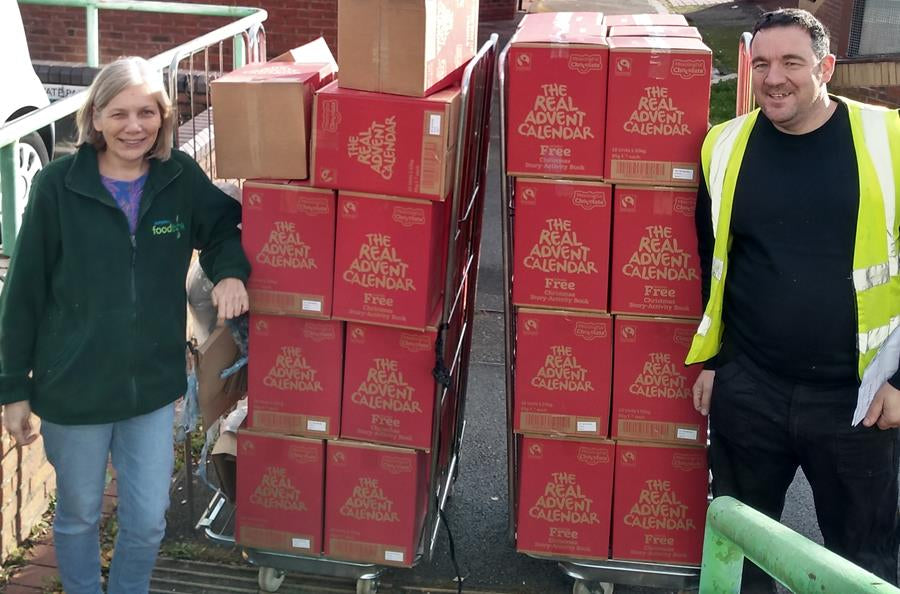 2023 Food Bank scheme launches
Today we formally launch our 2023 Food Bank Scheme -  a great way to make sure a family in need receive a copy of the Christmas story and a Fairtrade treat.
Since the scheme began in 2018 more than 14,000 calendars have been donated. For a reduced price you are able to buy a Real Advent Calendar or Host of Angels pack and we will send it to a Trussell Trust food bank hub for distribution. 
There are two ways of donating-
1. You can make an individual donation by popping a 'Food Bank Donation Calendar' into your online shopping cart. You will not receive the calendar as it will be donated to a Trussell food bank hub along with other calendars which have been purchased for donation.
2. You can sponsor a full or half  pallet of calendars which can be sent to a food bank of your choice. This might be a church run food bank, or your local Trussell Trust food bank. This is a popular choice for individuals and groups who want to provide a community in need with The Real Advent Calendar.